Good Sam Club Trip Planner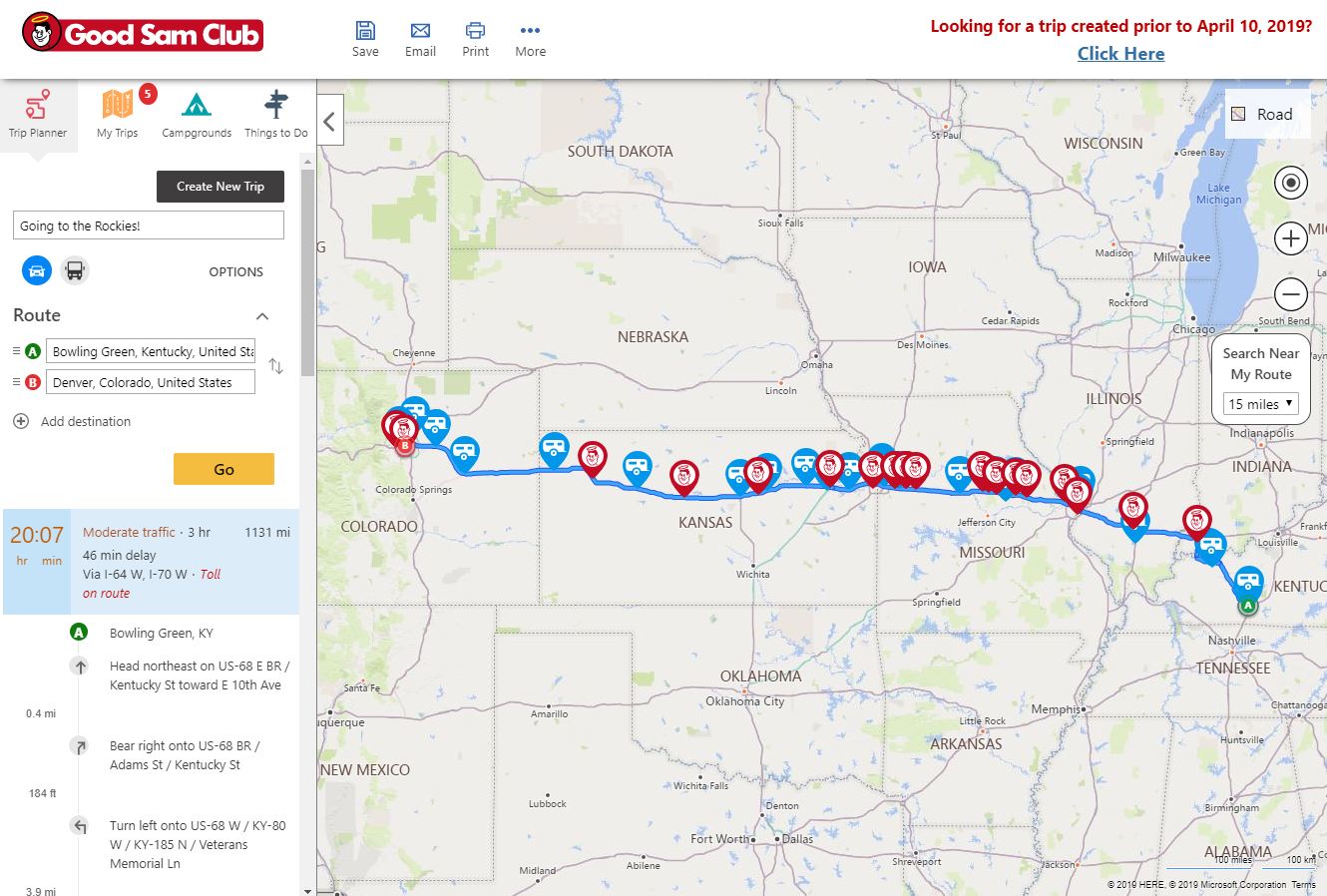 Our Trip Planner features tools and information designed to help you have the best road trip – every time. When planning your next adventure you can make use of:
Point-to-point trip planning
Research and add Good Sam Parks to your route
Search thousands of Points of Interest and add to your route
Options include avoiding highways and/or tolls
Use filters for low clearance avoidance
Club Members Only! Sign-in Required
We would love to hear from you!
Give us your feedback on the trip planner by taking our short survey.