Campgrounds and RV Parks Search Results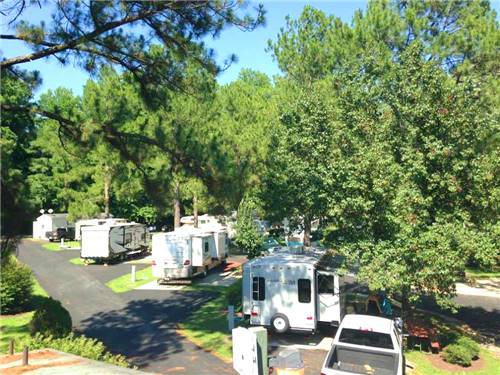 American Heritage RV Park
Williamsburg, VA
AMERICAN HISTORY IS BROUGHT TO LIFE
Experience a relaxing stay in our 70 acres of lush green meadows and woodlands, as well as the historic setting for the birth of our nation in Williamsburg, Yorktown and Jamestown.

Ed Allen's Campground & Cottages
Lanexa, VA
SET BETWEEN RICHMOND & WILLIAMSBURG
On Chickahominy Lake, a VA fishing retreat. 85 shaded acres, large pull thrus, cabins, tenting, stocked ponds, pools, boat rentals & ramp, lakeside restaurant, entertainment & more. A place for making memories.
Newport News, VA
AN OASIS IN THE MIDST OF THE CITY
This magnificent 7,711 acre-oasis makes it a favorite destination for campers who love the great outdoors - and the convenience of being moments away from many activities and attractions in the surrounding area.